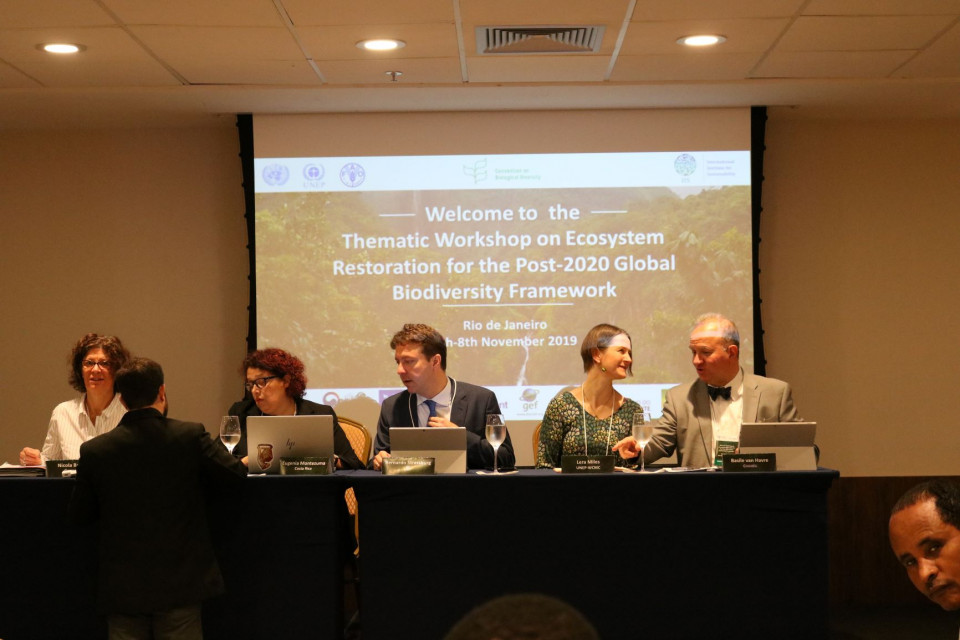 In support of public policy development, the National Native Vegetation Recovery Plan (PLANAVEG) stands out. PLANAVEG aims to create favourable conditions for recovering at least 12 million hectares of native vegetation by 2030.
The project "GEF Private Areas: Conserving Biodiversity and Rural Landscapes" aims to expand sustainable management and, consequently, biodiversity conservation in private areas of Brazil, since approximately 53% of remaining native vegetation is located on private properties. The project is sponsored by the Global Environment Fund, with support from the UN Environment and developed in partnership with the Brazilian Ministry of Environment.
Recently, IIS was invited by the Brazilian Platform for Biodiversity and Ecosystem Services (BPBES) to coordinate the Summary and Report on Landscape and Ecosystem Restoration. The purpose of this summary is to support decision makers on this topic in Brazil. The report was supported by 45 authors from 25 institutions, universities, governments and NGOs.
IIS is also part of the Coordination Council of the Atlantic Forest Restoration Pact (PACTO). This movement was created in 2009 and aims to restore 15 million hectares of Atlantic Forest by 2030, with the engagement of more than 300 groups including governments, NGOs, research institutes, universities and private companies.