NatureMap: Priority areas for conservation and restoration of natural systems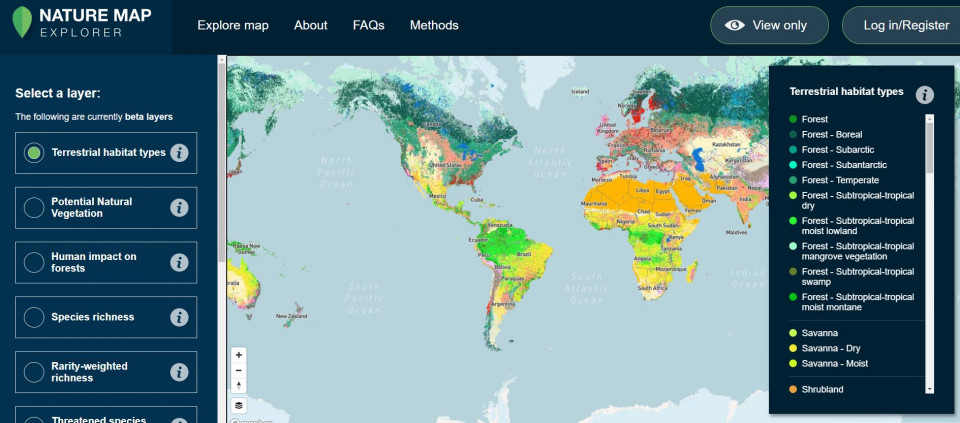 Aiming to support the 2030 goals of maintaining biodiversity and a broader, long-term view of nature, and how they can be translated into policies, the Nature Map platform displays global statistical maps of priority areas for conservation and restoration of natural systems, integrating biodiversity and carbon data. The objective is to help countries to operationalize targets for biodiversity conservation and restoration and to reduce greenhouse gases.
IIS is now a member of the platform, whose proposal is part of the 2020-2030 Strategic Plan, which will be discussed at the 15th Conference of the Parties to the Convention on Biological Diversity (CBD). Later countries will meet under the UN Climate Change Framework ( UNFCCC) to review and present their long-term Low Emissions Development Strategies, which record zero greenhouse gas emissions.
In addition to IIS, the project was launched by the International Institute for Applied Systems Analysis (IIASA), the United Nations Environment Program's World Conservation Monitoring Center (UNEP-WCMC) and the Sustainable Development Solutions Network of UN (SDSN). The Royal Botanic Gardens Kew is supporting a plant rate analysis for this initiative, while the Norwegian International Climate and Forestry Initiative (NICFI) offered financial support.