Biodiversity Conservation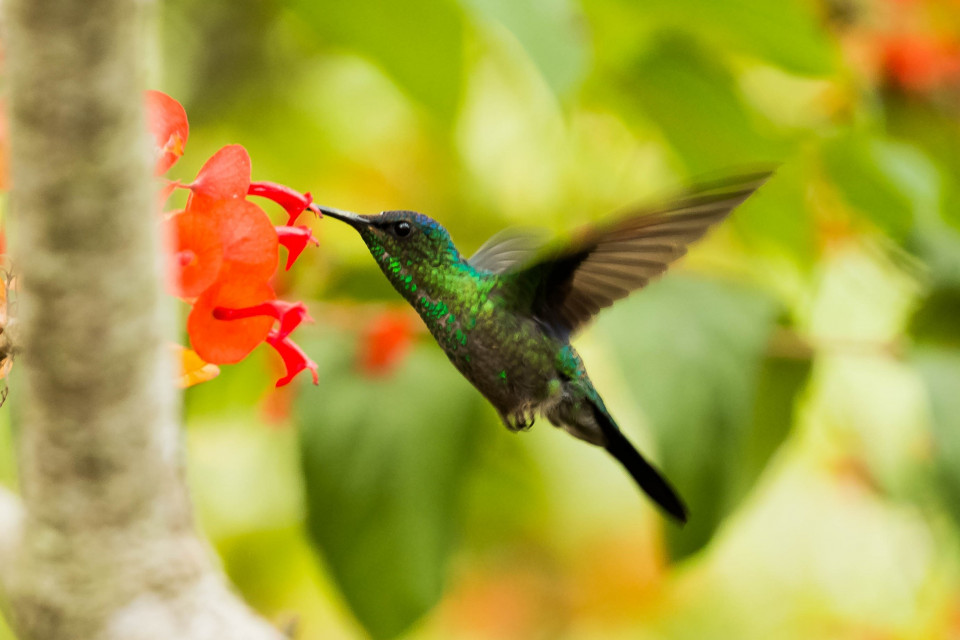 In 2010, the Convention on Biological Diversity (CBD) established 20 Aichi Biodiversity Goals (CBD, 2010). These goals are aimed at reducing pressures on biodiversity and establishing concrete actions to reduce their loss.
The four strategic objectives which the goals are divided into include:
1. incorporating biodiversity discussions into government and society;
2. reducing direct pressures on biodiversity;
3. improving the state of biodiversity through its protection;
4. and increasing the benefits of biodiversity and ecosystem services for all.
The targets should be reached by 2020, when new actions will be proposed.
Brazil, in addition to being megadiverse, has one of the highest carbon sequestration rates in the world (see Global Significance subsection), playing a crucial role in biodiversity conservation and the provision of local, national as well as global ecosystem services.
Today in Brazil there are 120,000 species of invertebrates and approximately 8,930 species of vertebrates. Among vertebrates, there are 734 species of mammals (153 endemic and 110 endangered), 1,982 bird species (222 endemic and 234 endangered), 732 reptile species (147 endemic and 80 endangered), 973 amphibians (584 endemic and 41 endangered) and 4,509 fish species (409 endangered) (MMA 2016, ICMBio 2017 b; Table 2). In terms of flora diversity, the country is the richest in the world, with 46,223 species, of which 19,503 are endemic and 2,953 are endangered. Brazil is home to two global biodiversity hotspots: the Atlantic Forest and the Cerrado, both comprising 72% of the country's endangered species.
In addition, Brazil also has global relevance in combating climate change, as it is the largest repository of forest carbon on the planet (Zomer et al., 2016).
Crops can also contribute to carbon stocks, where Brazil is also the world leader with the largest total stocks (Zomer et al., 2016). In 2000, these areas were estimated to supply 6.8 billion tons of carbon. In 2010, this volume increased by almost 14%, reaching 7.7 billion tons. Part of the gain can be associated with public policy incentives to implement good agricultural practices (adoption of agroforestry approaches) and livestock practices. In addition, it may be associated with abandonment or use of fallow periods in degraded pastures. Therefore, it is important to encourage the proper management of areas dedicated to agriculture and livestock, contributing to increased carbon stocks and mitigation of climate change.
Among the main threats to biodiversity in Brazil are unsustainable agriculture, unsustainable management of native vegetation, poaching and spread of invasive alien species.
Although many initiatives have been developed to overcome these threats, there are a number of factors that contribute to their occurrence that still need to be addressed in order for conservation to be effective. The main factors are poor knowledge about the conservation value of private areas, low institutional capacity and inadequate governance and perverse subsidies.
In this context, IIS and the Brazilian Ministry of Environment are running the GEF Private Areas Project, which has the UN Environment as its executing agency and is financed by the Global Environment Fund (GEF). The objective of the project is to contribute to conservation in private areas, while its short and medium term goals include expanding sustainable landscape management and contributing to the conservation of biodiversity and the provision of ecosystem services in these areas.
Related collaborators (9)