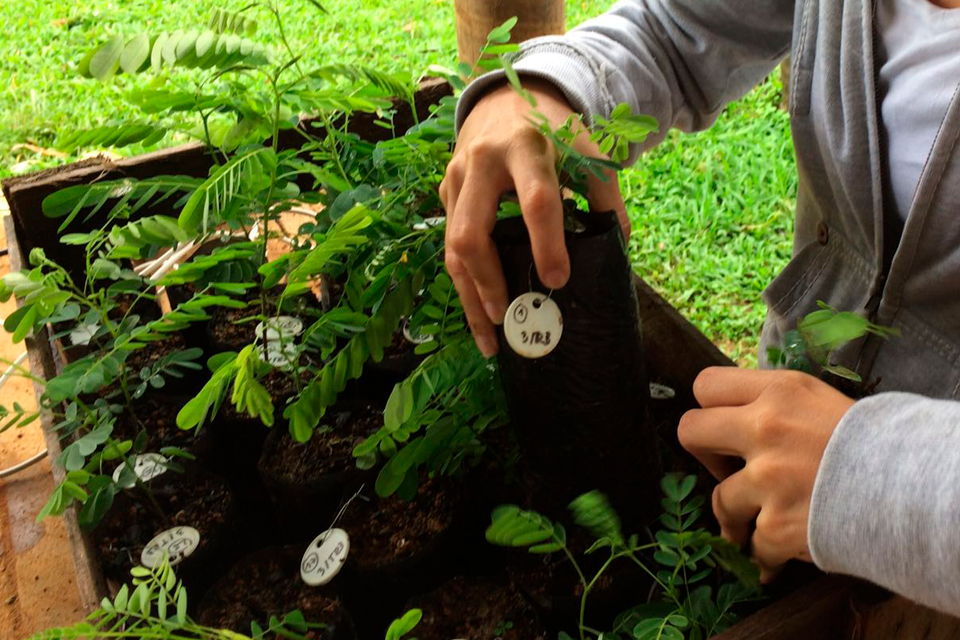 Soil is the basis for the development of various forms of life and responsible for the provision of Ecosystem Services.
In addition, it brings stories that tell the relation of different human generations with the land. In the last centuries, this relationship between man and the soil has become increasingly problematic, resulting in a high level of landscape transformation and degradation. These changes on the land use and cover, have compromised the functioning of ecosystems with repercussions on biogeochemical and hydrological cycles, which directly affect the climate and the provision of Ecosystem Services.
Our interdisciplinary team strives to understand soil processes and investigate sustainable management techniques, developing projects that evaluate the effect of these techniques to improve the quality of the soil and the quality of population´s life.
Among the techniques discussed in the scientific community, the use of biochar (product derived from residues) in agricultural crops and livestock, stands out in our projects, as well as the Agroforestry Systems (SAFs), which help in restoring forest cover, improving soil quality, producing food and maintaining human well-being. With these efforts, we can transform the soil situation, guaranteeing natural resources for the next generations.
Related collaborators (40)