01.03.21
Earth Optimist Brazil 2021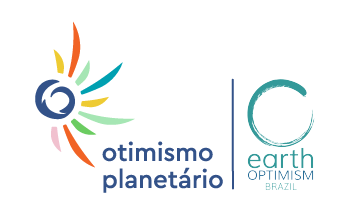 The global conservation movement has reached a turning point. We have documented the fast pace of habitat loss, the growing number of endangered and extinct species, and the increasing speed of global climate change. Yet while the seriousness of these threats cannot be denied, there are a growing number of examples of improvements in the health of species and ecosystems, along with benefits to human well-being, thanks to our conservation actions. Earth Optimism celebrates a change in focus from problem to solution, from a sense of loss to one of hope, in the dialogue about conservation and sustainability.
Led by the Cambridge Conservation Initiative, and the Smithsonians Institute, this online celebration will bring people together to share our understanding of what works in conservation and how we can make the changes we know are needed on the ground, in the workplace, and in our everyday lives. It showcases some of the extraordinary efforts already being made, explore why they are working, and consider how they can be scaled up.
Since the first edition, in 2017, over 60 Earth Optimism Summit gatherings of like-minded people and related activities happened worldwide, consolidating the Earth Optimism Alliance – a global movement aimed at fundamentally changing how we frame, discuss and deliver conservation, on the ground, in workplaces, and in our everyday lives.
As member of this Alliance, IIS is organising the first edition of Earth Optimism in Brazil – called "Otimismo Planetário" – from 5th to 9th April 2021. The event will be entirely online and broadcasted live via social media, featuring experts discussion pannels, stories and initiatives worth to be shared, mini online courses and live cultural/ musical performances. The full programm will be released soon. Watch this space.
If you want to take part of it, send an email to the Earth Optmism Brazil team at otimismoplanetario@gmail.com.
The event will be held in Portuguese. See the list of confirmed attractions below:

 "Otimismo Planetário" branding developed by : Lanatta Branding e Design
Related collaborators (13)