21.12.21
What have we learned in 2021? – IIS Retrospective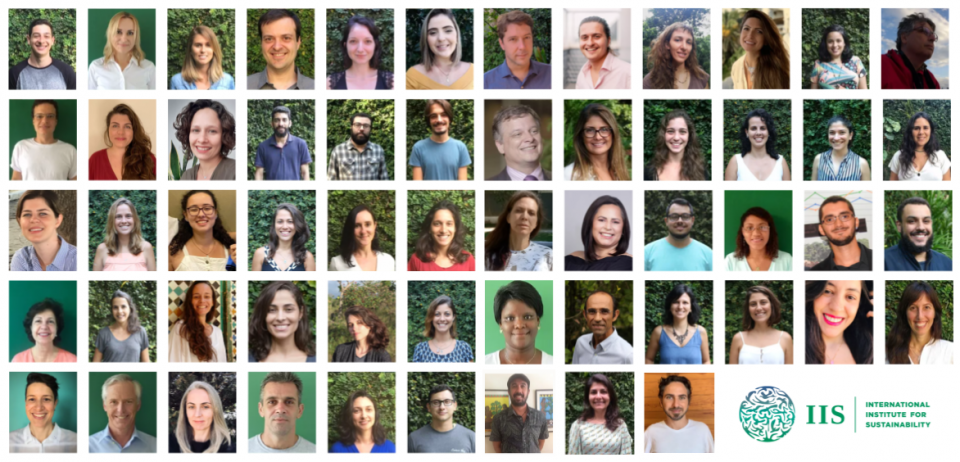 Overcoming a second year into a pandemic was a big challenge for all, but especially for developing countries such as Brazil. Today, fortunately, we can see a light at the end of the tunnel. Thanks to science, effective vaccines against COVID-19 have been developed and the figures related to the disease have dropped exponentially. Caution is still needed, but now it is possible to envision a more optimistic future. Our special thanks to researchers from around the world involved in these achievements.
An important lesson we all learned is how conservation and sustainability sciences also play an important role in fighting pandemics. Deforestation of tropical forests, for example, makes contact between humans and virus carrying mammals that could trigger a new global pandemic, as our executive summary – amongst other papers – demonstrated. Therefore, actions for conservation, restoration, and anti-deforestation policies are essential to avoid new health crises.
At IIS, we contributed to this important mission in different ways. We joined in the UN Decade of Ecosystem Restoration task force, collaborate with the IPBES and IPCC report on biodiversity and climate change; produced data for the UN Biodiversity Lab 2.0; and presented at COP26 and other important events such as the IUCN World Conservation Congress.
We led or co authored over 20 studies published in high impact journals, such as Nature and Science, and launched the third class of the Professional Master's Degree in Sustainability Science. We kept working on conservation and restoration projects in the Amazon, Atlantic Forest, and other Brazilian biogeographic regions, also focusing on biodiversity conservation in private areas; among others initiatives.
Finally, we expanded our operations, opening a branch in Poland. We would like to thank our employees, partners, followers, and families for the support needed to perform these feats amidst the adversities of 2021. We extend our most sincere sympathy for those who have experienced the loss of a loved one, and hope that the next year will be safer, more joyful, and more sustainable. We take this opportunity to inform you that the IIS Team will be on break until January 2nd. However, feel free to get in touch, we will respond in return.
You can review the progress we made in 2021 toward achieving a more fair and sustainable world by accessing the "2021 in Retrospective" below. Happy Holidays and a much better new year!
Projects achieved in 2021
Economic and financial analysis of the investment opportunities in the state of Mato Grosso arising from the PCI Strategy
Amazon 2030 – Ecological Restoration
Feasibility analysis of compensation scenarios for residual impacts on biodiversity at Norsk Hydro's bauxite mine in Paragominas – PA
Agroforestry Systems in the Atlantic Forest (SiAMA)
Projects under development in 2021
UKRI GCRF Trade, Development and the Environment Hub
GEF Private Areas – Conserving biodiversity and rural landscapes
GEF Terrestrial – Conservation, Restoration and Sustainable Management Strategies to Enhance Caatinga, Pampa and Pantanal Biodiversity
NATWIP: Nature-based solutions for water management in the periurban: linking ecological, social and economic dimensions
Sustaining the earth from the bottom up: developing a conceptual model for valuing ecosystem services for tropical soils
Economic analysis of productive chain on the recovery of native vegetation in the region of Rio de Janeiro Central Atlantic Forest Conservation Units
Top publications from 2021
Economic and financial analysis of the investment opportunities in the state of Mato Grosso arising from the PCI Strategy
Economic Analysis of Biochar Use in Soybean Production in Poland
Science: A Decade for restoring Earth

Socioeconomic impacts of urban restoration in the Atlantic Forest, Brazil
Payment for water-ecosystem services monitoring in Brazil
Early Response of Soil Properties under Different Restoration Strategies in Tropical Hotspot
More effort is needed to implement and disseminate soil protection measures for tropical soils
Expertise on #23 – Integrated approach: better choices for restoring ecosystems
Soil ecosystem services in tropical regions: a systematic review
Political, social, and economic research of soil ecosystem services to support smallholders while restoring Brazilian Atlantic Forest
Biological Conservation: Nominally protected buffer zones around tropical protected areas are as highly degraded as the wider unprotected countryside
Biological Reviews: The role of land-use history in driving successional pathways and its implications for the restoration of tropical forests
Summary for public policies: prioritizing areas for forest recovery in the Brazilian Amazon
Summary for public policies: prioritizing areas for forest recovery in the Brazilian Atlantic Forest
Frontiers in Ecology and Evolution: Local Perception in Forest Landscape Restoration Planning: A Case Study From the Brazilian Atlantic Forest
Perspectives in Ecology and Conservation: Opportunities and challenges of OECMs for biodiversity conservation
Survey-based qualitative analysis of young generation perception of sustainable development in Poland
Ecology: Soil dynamics in forest restoration: a data set for temperate and tropical regions
Collaboration with the IPBES and IPCC report on biodiversity and climate change
Collaboration with the article "Setting robust biodiversity goals"
Collaboration with the article "Could a future pandemic come from the Amazon?"
Top news from 2021
IIS launches branches in Australia and Poland

IIS in the UN Decade on Ecosystem Restoration
IIS is a #UNBiodiversityLab 2.0 data provider
IIS at the IUCN World Conservation Congress
IIS is a member of the Articulation for the Restoration of Cerrado (Araticum)
IIS is a member of the Alliance for the Restoration of the Amazon